HOW IT WORKS
EXPLORING YOUR BENEFITS
100% Free for Content Providers – No setup charges or monthly fees. We both get paid when your content sells: 60% to you, 40% to us.
Flexible & Secure Selling Options – You choose how to monetize your content: rentals (daily and weekly), monthly subscriptions, and/or downloads.
Concierge Support Team – Our team is here to streamline your channel setup and management, including video asset ingestion, product creation, social marketing coaching, and payouts.
Accessible on All Devices – Sell and deliver your content where your customers want it: desktop, tablet, mobile, and televisions.
Reporting & Analytics – We provide your earnings reports, customer information, and key analytic metrics.
Join Today
A risk free partnership with VidStore can start increasing your video sales today.
COMPLETE SOLUTION
Relax. We Got This.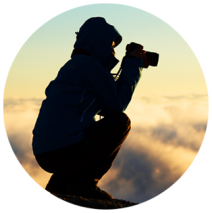 Our Team Helps You Every Step of the Way.
Think "Concierge". We will ingest your content into your channel, create the video page, show you your results on your dashboard, handle your customer service, and send you money… We got your back.
Join Today
COMPLETE PACKAGE
KITCHEN SINK INCLUDED
No Starting Costs, No Monthly Fees,No Transaction Fees
Sell one video or hundreds
Flexible Transaction Types – subscriptions, downloads, rentals, classes, etc
Branded channel design with your name, logo, and banner
Secure Ecommerce and streaming
Customer Information – you get your customer names, email addresses, etc to further communicate with them
Concierge Service Solution – hosting, bandwidth, video encoding, channel management, payment collection, backups, customer service, and more
Responsive Channel Design
No competing content on your channel
Purchase and Playback Everywhere – desktop, tablet, mobile, televisions, etc
Insightful Reporting & Analytics
Promotion and Social Integration
Customer Recurring Billing Management
File downloads and attachments, including pdfs, images, and additional videos
Trailer and preview videos
Built-in SEO
HD video enabled
Coupon codes, free trial subscriptions, and more marketing acquisition options
Social Marketing Best Practices Guide with tips for promoting your video content to your audience
PROVEN PLATFORM
EXPERIENCE COUNTS
Our Proven Platform Delivers Results
We launched our online video store platform in 2011. Since then we've processed over 250,000 subscription and download transactions and our growth is accelerating. We know what it takes to succeed in monetizing video content. Partner with us and let us help you make more money with your video content. It's free to join and it's free to use. We only make money when your video sells, so you have nothing to lose. Let's get started today!
Join Today